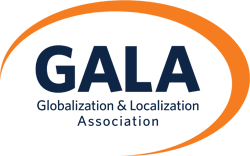 The Globalization and Localization Association (GALA) is a global, non-profit trade association for the translation and localization industry. As a membership organization, we support our member companies and the corporate language sector by creating communities, championing standards, sharing knowledge, and advancing technology.
To learn more about the value of membership, visit www.gala-global.org or follow us @GALA_global.

Elia is committed to providing a forum for exchange, fostering the development of business relationships with fellow members and other related international organizations, and promoting the concept of ethics and quality standards through the industry.
Together is Elia's initiative dedicated to bringing together freelance translators and language service providers for constructive dialogue and mutual growth. For more information see 2017.elia-together.org