Your professional, flexible partner for specialist translations in all languages, accredited for use by courts and all government offices, founded in 1975. We take pride in our service.
Satisfying our clients' demands for high-quality solutions to their language-related challenges is something ASI GmbH, with the help of clever project management and top-of-the-line language professionals, has spent more than 40 years perfecting. As a long-term partner of high-profile international firms, we ensure efficient, multilingual global communication, with particular strengths in public relations, advertising, marketing, law and finance.

Connect-Sprachenservice translation company stands out for its high degree of competence, transparency and innovation. We have been providing technical and legal translations (including sworn translations) at fair prices with no surprises since 1997.
Your quality-certified (ISO 17100), Tyrol-based specialist for process optimisation when it comes to technical, medical, tourism-related, marketing and PR translations as well as transcreation. Since 1983.

Our translators' and project managers' expertise and experience combined with the workflow and technological solutions we use to deliver tangible benefits for our customers have made eurocom a unique full-service translation provider for more than 25 years.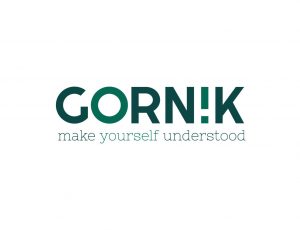 As the name 'GORNIK translators for industry' suggests, we specialise in providing language services to clients in industry. For more than 20 years we have been a translation partner to Austrian businesses that are global market leaders and technological frontrunners in the fields of technology, marketing, law and finance.
Interlingua is your reliable partner for optimal translation, terminology management and interpreting processes in all conventional languages and specialist areas. For over 35 years, we have been serving our customers with the highest quality and were the first translation provider in Austria to be certified according to ÖNORM EN 15038 (now ISO 17100).
Meinrad.CC has been the industry's partner since 1996 when it comes to technical translations and the translation of online help systems (specialist for Flare, AuthorIT, RoboHelp, Help&Manual). Certified as a service provider in accordance with ISO 9001 and ISO 17100, we place great emphasis on quality, always meeting deadlines, and efficiency based on the most up-to-date language technologies.

More than pure translation … A comprehensive translation portfolio.

Our experience – your benefit! Outstanding linguistic competence makes translingua your language service provider of choice.
Our native English speakers ensure consistent quality in all your company's German and English communications.
It's like having your own in-house team!