Elia is committed to providing a forum for exchange, fostering the development of business relationships with fellow members and other related international organizations, and promoting the concept of ethics and quality standards through the industry.
Together is Elia's initiative dedicated to bringing together freelance translators and language service providers for constructive dialogue and mutual growth. For more information see http://elia-association.org/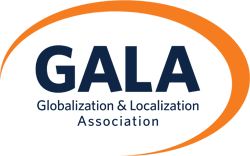 The Globalization and Localization Association (GALA) is a global, non-profit trade association for the translation and localization industry. As a membership organization, we support our member companies and the corporate language sector by creating communities, championing standards, sharing knowledge, and advancing technology.
To learn more about the value of membership, visit www.gala-global.org or follow us @GALA_global.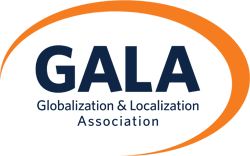 Central European Business Perspective
Meet Central Europe is organised by four national translation associations active in the Central European region – Austria, Hungary, the Czech Republic and Slovakia. The event addresses the unique challenges facing buyers, sellers and translators of the more than ten languages in use in Central Europe.
For more information about the first conference on October 30-31, 2018 visit www.meetcentraleurope.com

The EUATC is an umbrella body for national associations of translation companies throughout Europe, without being limited to the EU. The EUATC provides a united voice for language services companies and promotes the highest standards of quality and business practice. It also helps to improve the training of linguists across Europe.
The objectives of the EUATC are, among others to:
Promote the highest standards of quality and business practice among national member associations
• Provide a strong, united voice for companies operating in the language industry when addressing governmental and non-governmental institutions in Europe and the rest of the world
• Give buyers of language services information and advice about the benefits of commissioning recognised Language Service Providers
For more details on the EUATC, further objects and how it works, visit www.euatc.org